In common with much of Europe, I have not ventured far from home in several months. Shopping for essentials, daily exercise and very little else. There has been a great deal of time for thinking, and early on I came to the conclusion that I was more or less living the life of a Jane Austen heroine: both Fanny Price and Emma Woodhouse would be very familiar with a daily routine involving a walk, embroidery, conversation and reading.
At first glance, however, this simple schedule seems far removed from what one would expect of a Romantic poet. After all, wasn't Byron a regular fixture on the social scene, roistering until three in the morning? Didn't he have a girl on each arm, a bottle of brandy to hand, so that we're left wondering how he ever found time to write a poem?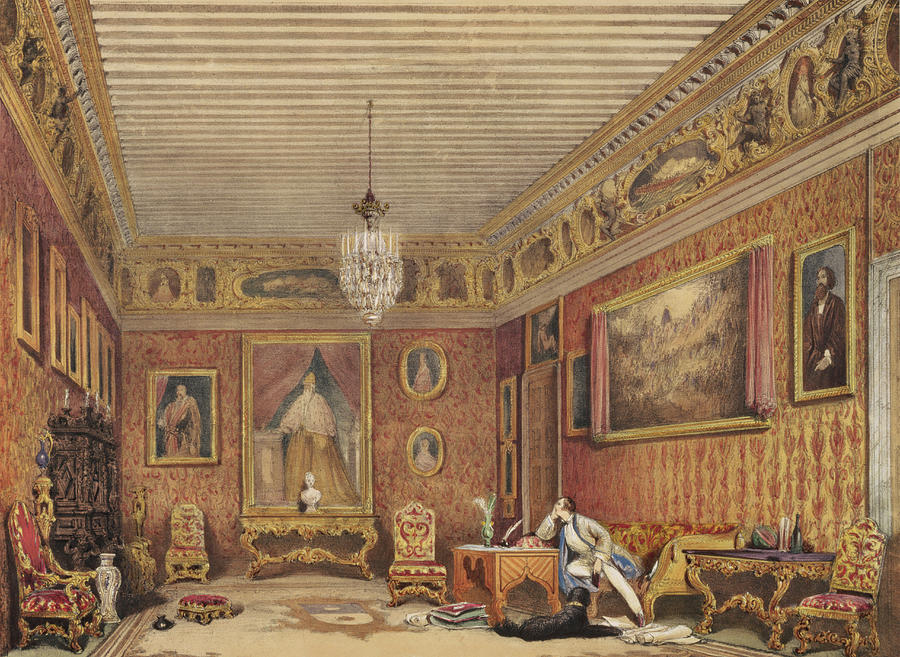 The Byron of popular imagination does all of these things, and the Byron of history did indulge himself at times, especially in his younger days. But it isn't possible to become a man of culture, with extensive literary tastes ranging from Walter Scott to Torquato Tasso, a confident speaker and writer of Italian and Greek, the author of both sentimental Childe Harold and witty, satirical Don Juan, if you're permanently either drunk or hung over.
I think Byron would actually have quite enjoyed lockdown. His daily routine was actually not very different from that of Fanny Price and Emma Woodhouse. His daily exercise usually involved horse-riding and, when in Venice, swimming. He was an avid reader: his letters to his publisher, John Murray are full of requests for the latest novels and periodicals. And, of course, he wrote, often into the early hours of the morning.
In 1819 a gossipy Italian aristocrat by the name of Francesco Rangone carefully noted down Byron's daily routine. He slept until 3pm, and then spent some time with his lady, Teresa Guiccioli. In the cool of the evening, he went horse-riding, and dined at eight. After spending more time with Teresa, he wrote through the night, working on Don Juan. Not so very different from 2020 "lockdown life."
A couple of years earlier, after a period of fairly intense socialising during the Venetian carnival, Byron had composed one of his most beautiful shorter poems. It is a lovely reminder of the virtues of a quiet life:
So, we'll go no more a roving

So late into the night,

Though the heart be still as loving,

And the moon be still as bright.

For the sword outwears its sheath,

And the soul wears out the breast,

And the heart must pause to breathe,

And love itself have rest.

Though the night was made for loving,

And the day returns too soon,

Yet we'll go no more a roving

By the light of the moon.